"The Feels" From Mystic Connecticut Have Their New EP "Fields"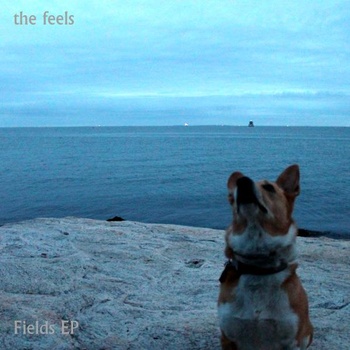 Music has a time and place.  Whether a song is heard on a Saturday night or spun in the afternoon at home, having the right combination and synergy makes all the difference in the world. 
If you are looking for instrumental music on a Sunday afternoon while reading a good book or doing chores, then the new EP Fields by the band The Feels is the perfect choice to keep your weekend alive and your spirit rejuvenated.  Every minute of this masterpiece is crafted like a Broadway play. 

Call it Jazz, experimental or Rock, the album Fields bears influences ranging from Benevento/Russo and Jessica Lurie to Martin, Medeski & Wood. 

Hailing from Mystic Connecticut, The Feels consider themselves a jam-band and gravitate towards Jazz.  According to a recent article about the band, one of the members said, "We all knew each other from attending Fitch High School, and when the fall of 2012 came along, Richard Westhaver (keyboards), Jesse Gardner (saxophone), and Josh Paquete (trumpet) started jamming informally together, but it wasn't the first time these guys made music.  Then we were asked to do a set at the Mystic Workshop as part of a strictly jazz performance. We added the Lindy brothers, (Jack on drums and Jake on guitar) who had been playing together for years and started jamming on a couple of jazz standards as well as a Radiohead cover.  We developed a style of playing that could be defined as jazz, but it was really something different. From then on we started having practices, writing our own music, and named ourselves The Feels."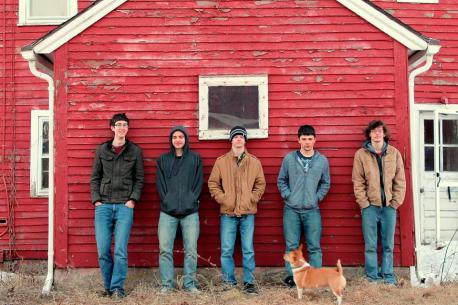 "I was the last to hear about the formation of the band" recalls guitarist Jake Lindy. "It wasn't until I saw a post online that the band had been formed and everything was set in motion.  Then someone suggested The Feels and for some reason the name just sounded right.  And, if you think about it, the name makes sense.  We come from a jam-band background and everyone has an enormous sense of 'feel' when playing music".

Recorded at PWOP Studios in New London, Connecticut, Fields is a well-produced, 6-song compilation with common themes and heartfelt emotions that the band wants the music world to get.
Without vocals, these talented musicians easily convey their message enough to tell a story and invoke passion within the listener. Songs like Tropaia, Recriminations and Penso are worthy of some acclaim.  But, the track Pizza Man is by far the most eloquent song with positive, upbeat melody and a driving back-beat. 

Take a listen to this EP, Fields.  Press play, breathe deeply and prepare to journey through this collection of songs that will sure to delight. 

For more of The Feels, check out: 
https://www.facebook.com/thefeelsmusic
http://thefeels.bandcamp.com/