The Band iS from New Paltz, New York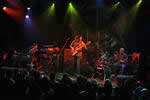 Somebody in the music business once said that success is recognition for ones hard work.
For new bands coming up in the ranks and playing to small crowds, fame and notoriety is all they want for what they do. Not for the prestige or glamour, but for the simple acknowledgement that their craft has some meaning and significance.
The guys from the band 'is' are no exception and are slowly making their mark in the jam scene, touring the east coast, recording albums, gaining fans and climbing to the top. Have no fear, the men of 'is' have the experience and stamina to reach a larger audience - their sound is big, songs are brilliantly written and the chemistry onstage is addictive.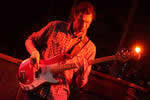 On bass and vocals is Michael Friest whose sound is reminiscent of Jaco Pastorius and John Entwistle all rolled up in one. Otherwise known as "Feet" in the community, the man is a master with his instrument. Some have also compared him to Rick Danko from The Band due to his heartfelt vocals and passion onstage. Friest happens to also be a talented guitarist who can command an audience on his own. He's a simple man, a musical pirate, a vivid storyteller and troubadour of life.
On keys and vocals is Pieter Van Leeuwen who is a master in his own right. Classically trained, Van Leeuwen has a stage presence like Paige McConnel and can play the piano as good as Bruce Hornsby. He and Feet have known each other for more than ten years and are a good team when it comes to songwriting and trading solos.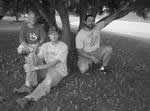 On drums and new to the band is Matt Donahue who took over the throne right after I left in 2008. For 5 years, I toured with 'is' up and down the Pacific Coast, playing and recording everything we did. The three of us performed close to 100 shows a year and were warriors of the road. Tours throughout the country were our specialty, sometimes traveling for two weeks at a time, surviving on a shoestring and always living for the unknown.
We had made a name for ourselves on the west coast but decided to part ways when the band relocated back to New York. I left the guys on the east coast after touring New England for a year, but found someone else to fill my shoes when I returned to California. Now Donahue is the backbone of this trio and he's got some great chops to boot.
Donahue is a native of New York and connected to the Hudson Valley music scene in and around Woodstock. Donahue is an asset for the band and a great fit onstage. The story says that I found Donahue through my own Craigslist ad, but it's definitely possible that fate and the music gods brought him to 'is'. Donahue is definitely in it for the long haul and has contributed greatly thus far.
The guys recently put out an album entitled, The Tree of Us and it's definitely worthy of air play on national radio stations. Recorded, mixed and engineered mostly by themselves, songs are well designed, have a great sound and proof that these guys certainly can do it all. The album starts out with a Van Leeuwen instrumental called If 6 were 5 and goes through a dozen originals by he and Feet before finishing with a bonus track not listed in the credits. The musical filler shows that the guys have a sense of humor and know how to laugh through the engineering process. My favorite songs on the album are Sick of the Sun, US and The Growing Season.
Feet and I spoke over the phone about the new lineup, our old days of touring on the west coast and my new project jambandfriendly.com. We talked like old friends and will always have a permanent connection because of the music, our travels and the life we shared on the road.
I wonder what the future holds for this band. For me, it seems that hard work, dedication and perseverance are the price musicians have to endure in order to receive the success that comes along with financial growth. The men of 'is' deserve it and I say, give these hard working, down-to-earth guys the time and respect they deserve. Although, that may be hard to do in an age filled with countless bands all vying for a place in history. Yes, it's true that 'is' has a long road ahead of them, but, success is easily attainable given the right circumstances. Maybe fate will continue to follow the guys every step of the way.
Interview with Michael Friest, Feb 26th 2011:

This Friday you were in Platsburgh. How was the show, what was the scene like up there?
It was good because we now have a following in that area. Platsburgh is funny because like every other college town it has a linear crowd. We play till 2am and people don't come out until almost midnight. So, you start your set and play to a small crew. Second set we always enjoy because everyone is out by then and the place is usually packed. Friday night we played really well and had a great show.
For the jambandfriendly audience who doesn't know the band, what's the sound these days and what's the theory behind the music?
We are definitely leaning more towards playing more songs. The sound is like an aggressive jam band. In other words, we don't just fall into continuous grooves. We tend to be very dynamic within our jams and go off into many different themes; much more than we used to. We went and saw Trey last night in Albany and the show was amazing. I noticed the standard jam style is to just start a groove and do a long, slow build. We do a lot of builds, but then bring it down and then back up again. Maybe we can call it a haphazard jam with natural exploration built in.
Congratulations on your new album, The Tree of Us. What was the process like and how was it different than albums you have done in the past?
Others albums were just slaving away in the studio until they were done. I have also done the mobile live album, where you get to record a show and that's it. You can go back and fix it up in the studio and release it as a live album. This production was a long process because we did it ourselves for the most part. A few songs we did at Tuttle Sound Labs in Woodstock but a lot of the stuff we used our own recording gear. While on the road we would set up our equipment on the way back from a gig at Pieter's parent's house in Lake George. We would have two day sessions, jam for a lot of it and maybe focus on a couple songs with improvisation. We recorded a lot of stuff and were then able to go back, listen to different versions and decide what to do with it. Then we would go back again and remix, do overdubs, keep a take or just scratch it and start again. We definitely had the luxury of taking our time because we bought the equipment as opposed to paying for studio time. With that, you have to pre-produce yourself, make sure you know exactly what you are doing which kind of limits you. The album has to know what it is going to be before you record it. With The Tree of Us, we were just recording and basing the album on how each track came out.
Speaking of us, the song Us was always a favorite of mine. What's the background to that song and where were you at that point of your life?
I guess I was in transit back when I was traveling from New York to California and there was a lot of introspection about relationships and life. I was also reading a lot of EE Cummings, the poet. So the writing and lyric style of that song was inspired by the writings of that amazing author. Musically, the song just fell into place with the lyrics. It was one of those songs where you write the words first and then you find music which somehow makes those words work.
It's no mystery that you have been playing music for at least 25 years now. Times were different through the '90s. What was it like playing at least 5 nights a week in the town of New Paltz? Talk about the vibe and the energy in that great little town?
It was definitely a great vibe back then with the old bands that I worked with: Indian Summer, Barefeet and The Deadbeats. It was a tight community in New Paltz with a lot of people coming out to see music before the dawn of the internet craze. There were only a few clubs that featured live music and I was playing them all on a weekly basis. We didn't travel that much because of the great local thing that we had and always with a great crowd that loved to party. Three nights of the week were in the same rooms and then on the weekends we would travel locally around the Hudson River Valley near Woodstock. We lived right there so the music would continue to the early morning hours and then we would do it all over again the next night. It was a miracle that we all survived it. Then in the late '90s, our friend Tommy Moore brought Pieter to see my band thinking that he should sit in and join the band. He was right, Pieter ended up joining after 6 months and came out to California with us to tour and live. At the time, we had a totally different lineup with our good buddy Jimbo on guitar and Darren on Drums. Then we had the pleasure of Jim Lewin in the band but he left to pursue other projects. Jim is playing with Great American Taxi right now and he is an amazing musician. At that time, you joined and our direction changed, we toured heavily and we became a trio.

Besides hard work, good timing, a decent album and just raw talent, what dictates the success of a band? Do you think there is a higher power that decides which bands break out and climb to the next level? What are your thoughts to there being a spiritual side of success?
Everyone has their own spirituality and if that's what you want to see it as then yes, there is a universal payback from doing righteous work. If you are out there doing what you believe in, you work hard and are true about it, there is bound to be immediate gratification or payback. That includes hard work and dedication but it's really being true to your art form. Not trying to sell out, just doing what is expected of you for the band. That in itself has its own spiritualism, it's like a virtue of selfishness that empowers you to get to that next level, believing in yourself and being ready to grow and succeed. For me, that's how I have always lived my life.
Yes, I like it. Let's take it a step further and get right down to it Feet. What does music mean to you as an artist and how has your perception of music changed with the recent album and the new lineup?
When I was younger, music was still so new and fresh to me. I have done it my whole life but in the beginning, every show was like a new experience. There was always a sense of unknown. As I have gotten older, I know what to expect and are used to the situations that come up going into a show. I don't get as much of that sense of anticipation before a show, but now I take the craft more seriously and I'm harder to please. But that pushes a natural way of keeping me always trying to do something new and interesting. In that sense, music is still so important and vital to me because I'm not trying to redefine myself and keep from stagnating. I love John Fogerty and everything he has done, but don't want to have that problem where every album sounds the same. I am interested in being a different songwriter with each new song that I write. I can't think of any other career choice that allows you to do that.
You guys have the pleasure of living near the famous town of Woodstock. What is the Hudson Valley music scene like and who are you getting connected with?
Even though we live in the area, we don't get to play as much as we would like to because we are traveling around the northeast most of the time. It seems like there are a lot clubs that cater to the cover bands. There is a good scene but you have to get to know the smaller promoters that are doing the festivals. It seems like our connection to WDST in Woodstock has been great because they put us on some bigger shows. Our new drummer Matt Donahue works for the radio station and has been great at putting our name out there with Mountain Jam and national touring bands. It also gets us airplay on the local radio stations and there's even a jam band program on Wednesday nights that play our music. We are trying to promote the band and our great songwriting skills these days. The songs come first and we also play great jams.
What is planned for 2011 and the upcoming year?
We are pushing real hard to play new clubs, new festivals and traveling around the east coast. And of course, we will be recording the next album because this last one was a great experience. The band loves to travel and the three of us do well on the road.
You are also a proficient guitarist. Do you also see yourself taking on a solo career and doing solo acoustic shows with a backing band?
I always have that in mind and love to play guitar. Working with other musicians enables me to explore other sides of my songwriting and my performance. I still stay in touch with all the musicians in my career. I have been blessed to have remained friends without any bad blood or fall outs. There is always a potential for me to rustle up musicians and get a side project going with me in front. I love acoustic music but also love the electric element of a side project and solo album. All that will happen in time, first I need to concentrate on albums with 'is' before I take a project seriously. A lot of songs I write don't really fit the keyboards, bass and drum dynamic. They are sitting in notebooks just waiting to go. Some of the songs Pieter and Matt might play on but there are so many friends who are great musicians who I would want to put on a record.
Which famous musicians would you like to get onstage with? Who are some of your heroes that you would like to jam with?
I would love to work with any of the guys from Rush and have Alex Lifeson sit in with us on guitar. Tom Waits would be great. In the new world of things, Derek Trucks is amazing and would work well sitting in with us on guitar. Skerik would be great, also Jennifer Hartswick.

Great choices Feet, thanks for your time today. Good luck in the coming year and we'll talk soon.
For more of 'is' check out: http://isjamtrio.com/fr_aboutus.cfm