'Spafford' Is Getting Noticed In The Southwest
There are countless pockets of jam-band communities around the country and Prescott Arizona is no different.
Located about 50 miles from Flagstaff, it is home to Spafford, one of the most up and coming bands in the Southwest. The young quartet is wowing audiences with every performance and they are thankful the town has a thriving music scene who wants to hear high-energy, danceable songs. It helps having two universities in town and from what I hear the students there are taking to Spafford like bee's on honey.
Like many successful touring bands, Spafford has a unique story to tell. The guys began as an acoustic duo and meandered into a solid, four-piece. The current lineup is less than a year old, but continually growing and learning from each other every step of the way.
Spafford definitely has the motivation, talent and know-how to make it to the next level and wants to be playing music full-time. Already they are keeping busy playing several nights a week and gearing up for small trips around the Southwest and Pacific Coast.
I hear a lot of influences in the band's sound especially styles from the early '90s like Blues Traveler, God Street Wine and Phish. Spafford is able to get a groove going like Particle and its no wonder the band is opening up for the jam-tronica super group on December 15th in Las Vegas. With the help of The Las Vegas Jam Band Society, the double bill is shaping up to be a great night of music.
According to the bands website, "Spafford is passionately driven to reach people with their music. Spafford's goal is to reignite an active music scene in Arizona that embraces the seemingly lost art of the jam. The boys are ready to get people together to dance and enjoy themselves and feed the fire that is the upcoming Arizona music scene".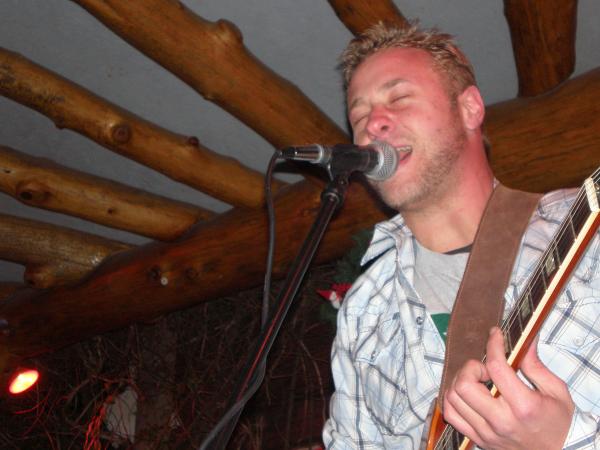 On guitar and lead vocals for Spafford and the driving force of the band is Brian Moss who has a clear direction about his place in the world. Moss can taste success on the tip of his tongue and knows he's got a good thing. Moss' solos are interesting and his singing ability is top notch. With years of touring under his belt, he's knowledgeable about the musical process and able to command a band on his own. Listen to the song Remedy and you'll get a clear understanding of his playing ability.
On Bass is Chris Fairless who was a part of the duo at the bands inception and began playing drums for the group. Now he is holding down the rhythm section with his big bass sound and helping Moss with vocals. The song Runaway features Fairless on backing vocals and a funky bass that is the heartbeat of this explosive tune.
Playing drums for Stafford and new to the band is Nick Tkachyk who has chops and originality. Call it a chance encounter or simple twist of fate, Tkachyk met the guys and began playing full time after seeing Fairless and Moss at a Sunday church gig. Tkachyk signed on and jumped on the bus probably knowing that Spafford was destined for some kind of greatness. The song Dream Jam highlights Tkachyk's playing; listen to how he sets up the groove and then soars with the solo like a hard hitting pro.
On keys, synth and vocals is Jonathan Hust who came to the band under bittersweet circumstances. Hust's previous band began playing fewer and fewer gigs which gave Spafford an opportunity to "snatch him up". Hust had a weekly residence at a local bar in town which had come to an end. Spafford stepped right in with Hust being able to play on a weekly basis with a band who wanted to take it to the next level.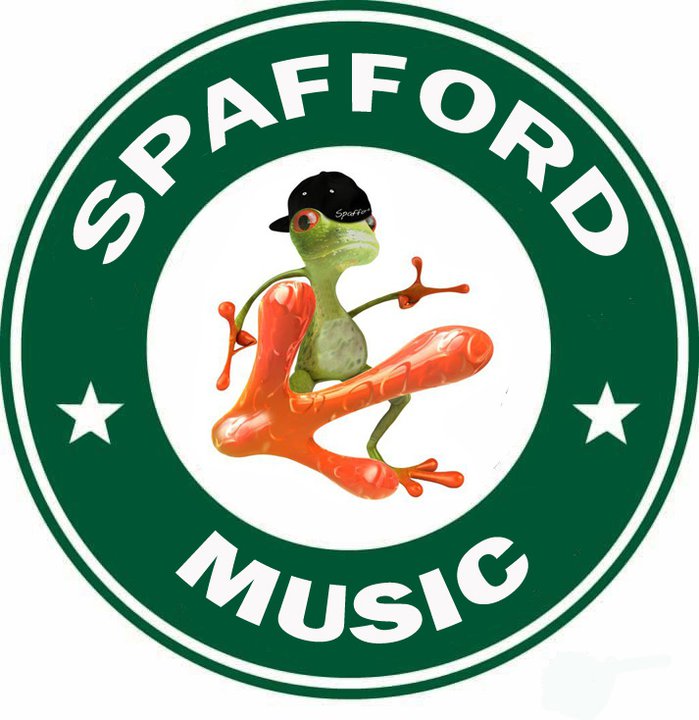 We'll have to wait and see what the future holds for the band Spafford in the coming years. Look for this band as they venture out of their hometown playing around the country and at the bigger festivals that feature up and coming jam bands.
Already, Spafford has been listed in The AZ Edge as the Prescott band to watch in 2011. They have also been featured in Pop Rocket and The Daily Courier.
Spafford has recently released a series of live albums that are available at no charge at their shows (soon to be available online). The band also takes requests of specific recordings from any show (holding up to most jambands' main principle of recording everything that gets played). Spafford is now recording a studio album that will be released this summer, 2011. Look for it!
Interview with Brian Moss, October 16th 2011
What was the catalyst for the inception of the band?
I met Chris several years ago. We started playing music together and as a result it helped us both transition through tough times that we were both going through in our personal lives. From there it moved pretty quickly and before we knew it Spafford was born.
It seems like you have an audience in Prescott that wants to hear great music. Talk about the scene in Arizona.
We just played a show last night at Annie's Attic, but, the scene in Prescott is kind of limited – you might say, we are the scene. There are a lot of famous bars here in town and we have the very coveted "Whiskey Row". Within one weekend, there are about 12 to 15 bands that you could see all in the same vacinity. So, the music is pretty jumping, but we have a greater jam band influence than the others around here. All of the college students in town have been taking to our music and we are creating an outlet that they have been looking for. There are two colleges in the county and everyone is so thankful for what we are doing. People have come up to us and said, "I've lived here for 6 years and I am glad you guys finally have arrived".
Spafford is a unique band name, it sounds like there's a cool story behind it.
When Chris and I started playing together, we were doing open mic's on Thursday nights. I was on acoustic guitar and he was on djembe. We were playing so much and it was our instant stage chemistry that was magical. Everyone in the crowd knew it as well. When we started playing these shows, we had to choose a band name and asked a friend if he had any recommendations. Of course, he said, "Yeah I have the best band name ever, "Ofisheous Tort Feaser" which is a law term for general wrongdoer". At first we thought the name was amazing and clever, but at the next open-mic we announced the name to the crowd. Everyone's jaws dropped to the ground and immediately said, "no". I then looked over at my buddy whose name is Chuck Spafford Johnson and realized that I have never met anyone with the name Spafford. Everyone felt good about it and the name just stuck with us. We more or less named the band after one of our best friends and still find it to be quirky and unique.
Tell me about the song Walls.
I came off the road being in other bands in Tempe Arizona in 2004. When I first put Spafford together I was writing a lot of new material and refreshing some older tunes. Walls is one of the first collaborations in Spafford that we all wrote together by defining the background in each one of us. We all laid down a groove one night. We started chanting the words to it, "Walls Are coming Down/Walls Are Coming Down". We also had my writer Jared Smart who wrote this chant for the song. Jared is also a spoken word artist from the LA area and is friends with Chris. He came out to live here and we liked his work. Jared came to me with this chant "Get Ready/It's time to Unite/If we want change/We've got to fight/We don't fight with our fists/We fight with our minds/Lets make the choice/Leave Separation behind".
I thought it was perfect for the song. The version that is on uTube goes Walls>Drum solo>Another Brick in The Wall>Walls. Last night we did a stand alone Walls and it was amazing. Last night was magical and every show is getting better and better. We are still this local band who has created a buzz over the last 7 months. We have been together less than a year and feel like this lineup could really take off. The word is spreading fast and every show we are getting bigger and bigger. Last night we played fewer covers than we usually do and began attempting originals. For the most part, many of the shows around here are bar gigs and we are tired of it. We want to get to the next level, but realize we have to start somewhere.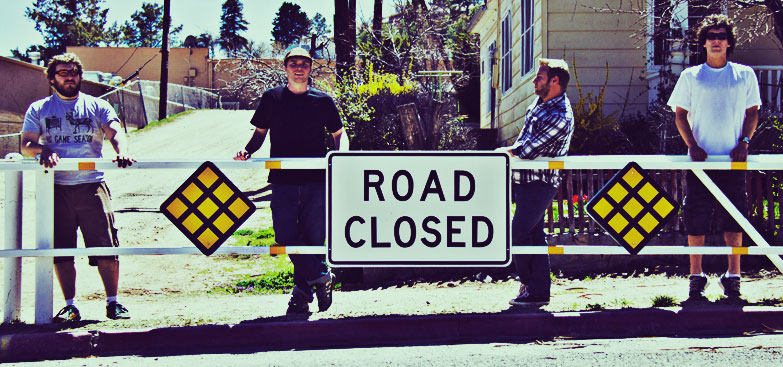 Onstage the band pushes the envelope and focuses heavily on the jam where you build and build until the crescendo. It sounds like that formula works for you, much like many of our predecessors have done.
I grew up in New Jersey seeing many of the jam bands like Disco Biscuits and Phish. Every single time I would go to a show there was a point where I was tired of being in the crowd. I wanted to be onstage and having that feeling of connecting 4 people with the thousands in the audience. I didn't want to be that one speck in the crowd anymore. Everyone has different backgrounds but we can all play and listen to each other in the moment. The risks we are taking with the jams is defining our sound every single time we play. You can't expect what's going to happen at a Spafford show these days. Onstage, we all have hand signals and cues because we don't know where it is going to go. The mysteriousness between us and the crowd is fun because they also are unaware of the outcome. When it hits, the jam explodes and everyone is right there with the band.
There's been a lot of talk and hoopla the last week about Occupy Wall Street and the other movements that have been happening around the country. I noticed you did a shout out to the political phenomenon on one of your video tracks. How is it affecting you and the band?
To take a political stand in a band is an incredible leap in a certain direction. We just feel that with everything that is going on, a lot of the members of the band really believe in the movement. We felt our song Walls really spoke to that and the chant "Fighting with our mind and not with our fist" speaks to the values of Occupy Wall Street. We aren't trying to bombard people with our political statements. All we want is our music to be heard. Each of songs should speak to a different demographic. There has been an Occupy Prescott here in town and people have been supporting it.
You mentioned being in previous bands. What was that like for you and what kinds of touring have those bands done?
I've done trips through the Southwest and California with original bands that I spearheaded as well as bands that I joined. To be honest, I have been a working musician since 2004 solely relying on my own skills to make a living. It's tough because a band like Spafford, we are the booking agents, we are the audio engineers and the public relations people. Through our own contributions we are completely self sufficient. Everyone in the band is completely on board with investing and taking risks to get to the next level. We are hoping that everything we are doing will get us in front of the right people and with the buzz that is going on, anything is possible. Within the last four weeks, a lot has happened and we have booked a bunch of gigs through the next month.
How did Nick find the band?
Chris and I back line a church group amongst the other acts we are involved with. When Nick came to town he went to the church and saw us playing. It was soon after that we were talking to him about needing a drummer. His response was "I play auxiliary percussion". At the time we didn't need anything like that, but a week later saw him playing on a full drum set. He was unbelievable and we said "that is not auxiliary percussion buddy". We went up to him and wanted to know if he would like to join the band and why he didn't first tell us that he was a skilled drummer. Nick's response was, "I didn't think it was really relevant". After that he was in the band.
What is Jonathan's background.
He comes from a singer-songwriter background and is also a multi instrumentalist. I met Jonathan about two years ago and flat out asked him to play. But, he was busy doing his thing and had a regular Wednesday night gig. Over and over again I kept asking him. Spafford was pre-mature at that time with Chris playing drums before moving over to bass. Then we got Nick. It was about a year later that Jon's other band had halted and we got a call from the bar asking if we would do the Wednesday night. We were looking for a residency which worked out really well. One night I walked into John's house and he was playing poker on two computer screens. It was a Wednesday and I said, "It looks like you have time to play in Spafford don't ya". And from then on, he was in the band and he got to continue playing on Wednesday's. We had to fight and pull some strings but doing what we had to do was well worth it. In 2012 we are going to be hitting the road as well as continuing the local scene which has been great already.
What about recording in the next year?
We have put a lot of money into our gear and we are recording every live show for compilations. Getting into the studio these days is not going to be possible without the money to put in. We bought live gear and are doing it ourselves.
Hopefully, in the next year we'll put out some live albums and EP's.
In 5 to 7 years from now, the curtain comes up and you are standing onstage in front of thousands of fans. What venue are you at?
You know I am realistic when it comes to things like this, but Madison Square Garden would really be fine! Who doesn't want to take Phish's spot playing for New Years. It's the grand daddy of all gigs, but that's not where it's at for us. We would be happy to playing venues the size of Hamerstein Ballroom, The Roxy and clubs that can hold eight to fifteen hundred people. Knowing that those people are coming to see us is all we want. We aren't trying to make a big statement because we are just a bunch of guys and the only thing we know how to do is play music. The only thing we can give to people is a smile on their face. Even The Bowery Ballroom would be fantastic or The Hard Rock. It doesn't matter where we are as long as we are there with the fans and heading in that direction.
Well it sounds like you are off to a great start. Jambandfriendly.com supports you and wishes you luck in the coming year.
For more of Spafford, check out:
http://www.spaffordband.com/index.html

http://www.reverbnation.com/spaffordmusic

http://www.facebook.com/spaffordmusic