Steve Molitz and Particle! An Amazing Run!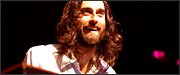 For the last ten years, Steve Molitz and Particle have been touring the world, recording in the studio and partnering with every jam band out there. Call it pure luck or impeccable timing, the guys in Particle got popular early on in their career at a time when the "late-night sound" was first developing.
It wasn't long before the band was opening up for big acts, getting asked to sit in with some of their heroes and becoming a household name in the industry. Particle has a very impressive tour history chronicled on their website and it is no mystery that the band has reached a height many strive for. The name Particle is synonymous with jam-band and goes hand in hand with every facet of a live performance: funky jams, long tight grooves and open ended songs to keep a dance floor moving all night long.
It's hard to say when my first Particle show occurred but it seems like it was early on in their career when they were first starting out. Their music is perfect for that late night set or high energy dance show. For me there seems to be a mystique about the band, one that shines a lot of merit on the guys as a nationally touring, successful band that has a reputation for putting on a great performance. Steve has that rock star quality and commands a strong presence onstage. His keyboard solos and musicianship are top notch and he can adapt to any situation given to him. Maybe that's why he has played with so many bands over the years including the legendary and well known Phil & Friends.
Listed on the Particle website is a partial tour history dating back to 2006 when the band was playing at Jazzfest, Lallapalooza, The Green Apple Fest, The Milwaukee Summerfest and The Music That Matters Festival in Marysville featuring Leo Nocentelli of The Meters, Fareed Haque, Elvin Bishop and Leon Russell. Other guest appearances that year included Mickey Hart, John Popper, DJ Logic, That One Guy, and Chris & Todd from RAQ. During that same year the band released their debut DVD Particle: Transformations Live and a double live CD entitled Transformations: Live for the People. 2007 wasn't much different with headlines on the website that read: Particle enlists Boombox & Jerry Joseph; Spring Tour kicks off at Copper Mountain; Big Organ Trio to open in Pasadena and Santa Barbara; Particle March Madness Residence at Winstons; Particle returns to Jazzfest for HOB Parish Late Night; Four Twenty at the Bowery; Particle enters the Studio to lay down record, Particle moves ahead with special guest guitarist Barry Sless at Nelson Ledges; Particle hits NYC at Highline after Phil and Friends; Particle Tour Hits Midwest and South; Cali NYE Run coming Together; Particle announces fall run with more dates planned; New Band Tour Blog; Particle to join Summer Unity Tour with 311 and Matisyahu; Festival season is here; Molitz joins Phil and Friends this summer!
2008 continues to list more headlines on the website with a who's who in the music business and proof that Steve has played with everyone in the industry. Despite all the hype and notoriety surrounding the band though, I found Steve Molitz to be one of the most humble, well spoken and giving musicians in the business. Sitting across from Steve in our interview together it seemed like we had met before; talking as if we were in on the same joke. Truly speaking, Steve is more passionate than anyone I know for wanting to deliver a memorable show for his fans every time. He is accepting of the whole touring process and knows where he has to be at all times.
At the end of our interview on the patio of Moe's Alley in Santa Cruz, I looked at the digital recorder and the clock read thirty minutes. I couldn't believe how much time Steve devoted to our meeting with only a few hours of sleep and a big show only minutes away. That night the guys came out swinging and were true to form for putting on a high energy, original and unique experience for the 100 plus fans who showed up to party. I kept saying over and over again throughout the night, "these guys mean business" and they did.
Congrats Steve on the ten year anniversary. The jam band community has been following you for years. Emotionally, what's going on, can you put into words how you are feeling right now?
Honestly, if I had to put into words that wouldn't be my own, I'd say 'what a long strange trip it's been'. I have to quote The Grateful Dead, there is a reason why they found that saying. Truthfully, I am just so thankful to be doing this and I am thankful to the fans and the jam band community for supporting live music as passionately as they do. It's a really special thing, you have to remember you can't take it for granted how dedicated the jam band fans are; they will drive nine hours through the snow to see us play. In the pop music world there are fair-weather fans, which is the exact opposite of the jam scene. I am really thankful to be a part of it and I have been having a blast from day one. Hopefully that shows with the fans. We are the type of band that likes to come out and celebrate life, the music and the scene. Speaking from our most recent show last night, I was so happy how the band played, we had a blast, the fans were awesome and I am feeling really good going into tonight.
Can you think of any differences between tonight and the six year anniversary?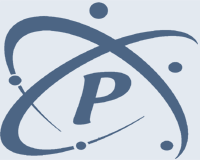 Wow, where was that, I would have to remember a little. At six years I don't think Charlie was in the band if I am not mistaken. So, it would be different for that fact.
Tonight we are playing with Charlie Hitchcock who hasn't toured with us in five years. So that is a really special thing, we had a great time going to dinner last night in Los Angeles and we caught up, reminisced with war stories and good times. We had a good heart to heart and we really do love each other. You know how it is "Tuck" with your experience touring. When you are out there on the road it really is a marriage; we are a quartet so it's a four way marriage. You can imagine all the different dynamics and every band has them. I have played with so many different bands; there's always the grumpy guy in the morning, the guy who is late, there is always the guy who is up late making noise. There is always one in every bunch. That is part of the fun of touring, learning to work together with all the personalities. If it were easy everyone would do it, but it's not for everybody and that is the exciting thing about it. When it works it is so special because it is all of these people just coming together on common ground for a common goal. To create music and let people come out to dance and forget their worries.
You guys have nine shows on this anniversary tour. How did you come to picking the cities you wanted to play, was there any methodology to it?
We wanted it to be west coast because our first show was in San Francisco. And we are a Los Angeles based band, so that made sense. Colorado has been great to us; I went to CU Boulder, lived there for five years so it has been my home away from home. Places like the Fox Theater, The Aggie in Ft. Collins, we've had a lot of formative experience and concerts. The truth to the matter is we just added shows in Vegas and Phoenix, probably Boston, New York and Philly soon. We want to keep this rolling; we are all busy within our schedules so it's just about finding that common ground and when to play. We are having so much fun playing together we want to take it to as many cities as possible.
See if you can reach way back right before Particle started, tell us what you were doing and if you had a vision for this band?
I had a band in college called Vinyl Ritchie, we used to just set up and play. I had a house with two of the walls in the living room that were made of thick brick and so sound wouldn't get out. On the other two there weren't any neighbors so we could really make some noise. I had my living room just filled with instruments: bass, drums, keys, guitars, horns and turntables. We would come home from class at around nine at night and have this rotating cast of characters who we would jam with continuously until the early morning hours, all improvised. That paved the way for what my musical passion became. We were doing it to just learn and play.
I was around another band that I sometimes jammed with at parties called Fat Mamma and Joe Russo was the drummer who now plays with Further and The Duo. He and I, on and off through our circles have been playing together since ninety five. John Gray the trumpet player has sat in with Particle and Eric Deautch the keyboard player has been around the circle. Even in college, the sound that was created back then carried over. When I got back to LA and first started jamming with Eric and Darren it was a continuation of that thing; all instrumental, high energy, psychedelic dance music.
The bass and drums were locked in on these dance rhythms which allowed the keyboards and guitar to create sound scapes and not always searing leads; it was ok to play texturally for an hour. So right before Particle, that's how I was thinking; in terms of sound scapes, sonic exploration rather than three minute pop sounds.
I was also doing music for commercials, short films and recording in the studio. For a long time I was stuck in my basement with my headphones on with Eric trying to get me to jam with him and Darren for a year. Finally, he dragged me out one day and here we are ten years later.
What about Momentum, when did you notice consistent crowds coming around?
To be honest, we were very lucky with the time and place we started; there weren't that many other bands doing what we were doing. So pretty quickly fans were very supportive and we built on that by going out, hitting the road and playing 150 shows per year . We were taking that leap which you have to do in order to pursue your art on a serious level. We were lucky that the fan base was there, it was also a time before the internet boom when tape trading was still going on. People weren't zapping MP3's around like they are now; you'd still send someone a tape. But as the internet started to take over and there were all these new ways of communicating we couldn't believe it. We went to New York City for the first time, 3000 miles away, pulled up to the club and there was a line around the block, sold out at the Knitting Factory. It blew our minds, not only the turnout but everyone knew the songs for our first time simply because the tape trading jam band community had taken over and they got ahold of our music. The first time we went to Japan, the same thing happened; they knew the songs and it was a packed house.
What were your expectations going into that tour oversees to Japan?
I think all I was thinking about was eating good sushi and drinking great saki! We really didn't know what to expect but were blown away. Japan is amazing and the promoters are so gracious and giving. We had a translator and we saw the sites.
Through the years it seems like you have played with everyone. Is there anyone you haven't played with that you would like to get onstage with?
David Byrne for sure, I've met him a few times but never got to jam. He is one of the earliest and biggest influences; I just remember growing up and my dad playing Stop Making Sense hearing Bernie Worrell playing on that. The songs captured me, something about the percussion and rhythm, how alive and urgent the music felt.
What about fears? You have had an amazing career, things have gone great. In a perfect world what are some of the fears you have with touring and playing.
Sustainability is a really tricky thing in show business. There are formulas but formula can sometimes mean routine which can sometimes mean complacency. To me complacency is the enemy, sometimes I get afraid of getting stuck doing the same thing. If I were on the road doing thirty dates on a tour and found myself half way in doing something like the night before, that wouldn't be good. Maybe I would be doing a similar lead for a few minutes during a solo section where I could improvise. Sometimes I would realize like on a Thursday that this was something that I played on Wednesday or the night before. This show is in Boston and I bet some of the people who might have seen us in New York might have heard this progression before. I really owe it to them and to myself to push a little harder.
One of my early fears was that I would become complacent so I would have to try to keep it fresh. On a macro level, I can't speak for the giants like The Rolling Stones but certainly for a mid level jam band there is a certain fear that times change and you have to recognize that although change is good you have to be willing to let go of the old and embrace the new. Fear of stagnating, you always want to be moving forward and taking leaps of faith. Because if you ever slowed down enough where you thought about what you were actually doing, you would think 'what am I out of my mind'. You would get a day job and give the whole thing up. To be any kind of artist you either have to be ether crazy or stupid. Most people want stability in their lives, the artist has to be brave enough to say I have this desire and I wouldn't be able to sleep at night if I didn't just try. My only fear is the what if and sometimes having the courage to see my own ideas through. There are some songs that I wrote three or four years ago that have been never released. To me they are my best songs and for whatever reason these songs have never surfaced.
And now I am rediscovering these archives, I spent so much time and energy on these songs. What good is that, now I have the courage to release them and put together a band to tour behind these songs.
What about 2011, are you thinking ahead?
To tell you the truth I have been writing and recording and going through these old songs I told you about. It's funny how things shift, all the guys in Particle are really busy and aren't touring as much as we used to. This allows me more time to pursue other things and one of my goals for the next year is to release an album of my own and play some shows behind that.
What about being onstage, is that important to you, do you look forward to it?
I am happier and more comfortable onstage probably more than anywhere else. That is the zone, for me it is like time travel. I played a show with the amazing musician and spirit from The String Cheese Incident Michael Kang. We were playing The Black Water Music Festival in Florida. He sounded absolutely amazing, he played his ass off. I was really moved by all of the stuff he played. It was one of those great moments where the band kind of had a group mind, it was effortless and none of us were really trying. The music just kind of played itself. There was one song where we got into some uncharted territory about ten minutes into a jam. It was totally sailing in the high seas with no compass in the middle of the night with rough waters without any idea if we were going to hit a rock or discover some paradise island. We were in the thick of it. We saw the jam through and luckily we discovered gold. I think I had my eyes closed and when the song ended I opened my eyes, looked up and Kang had opened up his eyes right at the same instant. Our eyes met, we both lost it and started hysterically laughing. We had both realized that we had been completely transported from our mind and body. We were existing in some other realm, were doing it together; it was as if we were both dreaming and having the same dream. We both woke up at the same time and happened to have been standing onstage together and in that instant all the synapses that fired sent us the same message. We said, "what was that all about, where are we and what's going on?" It was the crowd that woke us up cheering, we were playing and having this intimate moment where our melodies were interacting and creating this double helix. All of a sudden the song ended and I thought we were in the rehearsal studio or somewhere not onstage. I had no context, I had completely lost track that I was even performing. And when the crowd cheered and I heard that roar, it startled me and it snapped us both back to reality. We realized, Oh shit people heard that, was it any good! But it didn't even matter, I feel great onstage taking a voyage trying to get to that place I just described. I am chasing that timeless place where you lose yourself in the moment.
You have that out of body experience where the core of your sole is connecting with your environment and that is why I play music. That's why after ten years on the road, sleeping on floors of motels is why I am still doing this. Because when you reach those highs, it's all worth it.
Well, thank you Steve, it's been an honor speaking with you. Have a great show tonight and good luck with your solo album.
Thanks Tuck, Congrats on Jambandfriendly.com! It is wonderful what you are doing, I will be checking you guys out.
For more of Particle check out: http://www.particlepeople.com/