Poor Man's Whiskey to Play The 4 Peaks Music Festival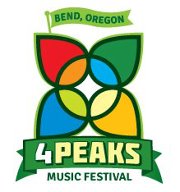 They guys from Poor Man's Whiskey are gearing up for some big shows over the next few months.
The band has garnered some serious momentum in the last year with sit-in's by Michael Kang from String Cheese Incident and having American Artists handle their national booking.
According to the band's manager Eric Walton, "PMW has barely scratched the surface of their true potential, but they definitely have a lot of momentum right now. The band is growing fast in musical hubs such as San Francisco, Denver, Portland, and Seattle – they just need to get out there and show people what they are capable of and the rest will fall into place."
On April 21st the band will take the stage at The Great American Music Hall in San Francisco, a perfect venue for the guys who can pack the place and guarantee a stellar performance every time. Opening up that night will be The Jugtown Pirates, a Quartet from San Francisco who bring a "full-on, energetic and grassroots show with four-part harmonies flowing in and out of a number of diverse genres including bluegrass, gypsy jazz, classical, blues, and psychedelic rock".
On June 23rd Poor Man's Whiskey will play The 4 Peaks Music Festival in Bend Oregon which enters its 5th year of operations in 2012. Set in a beautiful setting in the shadow of the Cascade Mountains, 4 Peaks has been a continually evolving festival that remains small in size to offer everyone in attendance the opportunity to get up close and personal with some incredible artists. With less than 500 tickets available, this is a true music lover's festival.
I recently learned that Poor Man's Whiskey and 4-Peaks have a personal connection that go back many years. When asked about the history, Walton said, "It was one of the first events where the band really connected with other national touring acts and that offered up some friendships that have lasted thru the years. As 4 Peaks progressed, so did PMW and the relationship has been symbiotic since the beginning. 4 Peaks has depended on PMW in a big way to pull it thru some tough times and PMW has been there because of the leg up that the festival gave to the band. I think that the festival and the band are forever intertwined. The setting is truly the quintessential place to see PMW – it's a farm in the middle of the high desert, surrounded by majestic snow-capped peaks and a small enough audience to maintain a level of intimacy that PMW thrives on."
If that wasn't enough, on June 29th, PMW will play for their third time in a row at The Kate Wolf Music Festival in Laytonville, California.
Then, a month later, the guys will be at The Trinity Tribal Stomp in Junction City California with The Victor Wooten Band, Peter Rowan and The Big Twang Theory, David Nelson Band, Absynth Quintet, and Moonalice.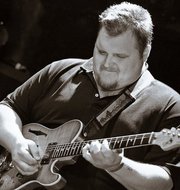 Out front now and getting very settled in the band is Sean Lehe on lead guitar who replaced Huckle last summer. "Sean has brought a level of musicianship to the band, the likes that they have never seen before" Walton went on to say. "Lehe is not only an incredible guitarist, but also just a high quality human being. Having his input, his depth of musical knowledge as well as his persona around the band has really meant a lot. The guy can simply wail and he brings the music of PMW to a different plane. If you have not had a chance to see the band with Sean in the lineup...well, I suggest just do it."
4 Peaks Music Festival Ticket Information: www.4peaksmusic.com
Early Bird tickets are priced at $70 and the price includes parking and camping. RV campers do require an extra fee. In addition, this family friendly festival allows all children under 10 years of age to attend for free. The 2012 lineup includes: Melvin Seals and JGB, The Mother Hips, The Dead Winter Carpenters, Fruition, Nicki Bluhm and the Gramblers, Pitchfork Revolution, Huckle, Alison Harris And The Barn Owls, JED.
For more of Poor Man's Whiskey, check out: http://www.poormanswhiskey.com/

http://www.facebook.com/profile.php?id=100000121443961