The Nibblers from Sacramento Are On The Rise!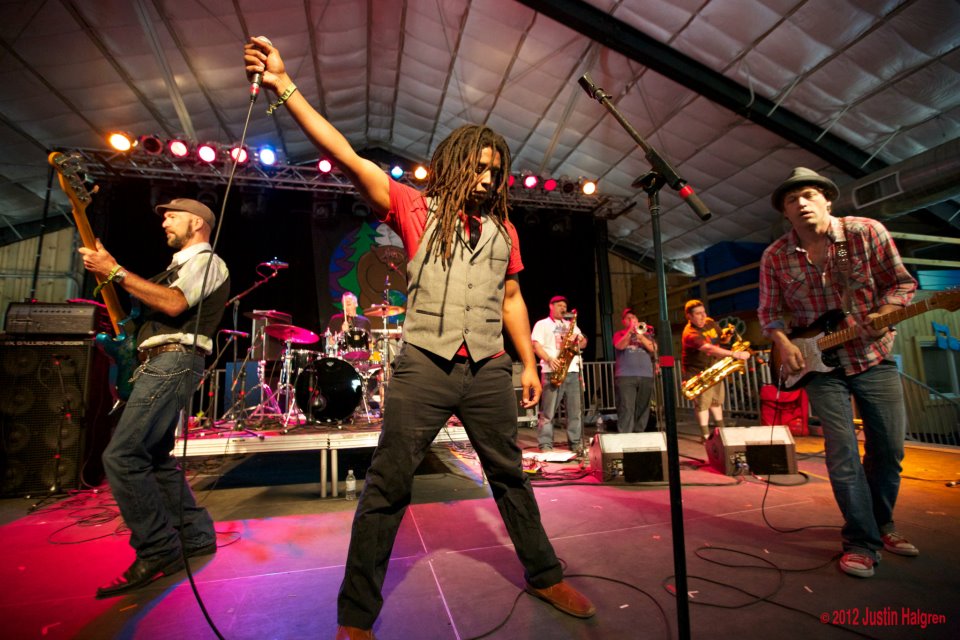 Every year at the High Sierra Music Festival in Quincy California, one band emerges from the weekend on everyone's mind after playing numerous sets onstage, in campgrounds, in the music halls or even on top of a Winnebago.
The Nibblers from Sacramento set out to do just that – the guys performed five shows this past weekend and proved that it takes a lot of effort and "renegade" set's to make it to the big-time. With only two "official" performances at the 2012 festival, The Nibblers turned their limited booking slots into a back to back marathon of shows that will be remembered for a long time.
Something about this band intrigued me enough to warrant a "sit-down" and full interview with The Nibblers. Fate had a funny way of working itself out and my hunches proved right for getting closer to this unique and memorable band. Little did I know The Nibblers would ignite a spark within the festival and muster up some positive momentum amongst a thriving, music-loving community of people.
The Nibblers are seasoned veterans in the Bay Area music scene coming from previous bands like Mumbo Gumbo, Shotgun Wedding Quintet, Jazz Mafia and Izabella. What started out as a side-project and something to fill in the time has now morphed into a rock-solid, high-energy, traveling ensemble that wants success and staying power in the industry.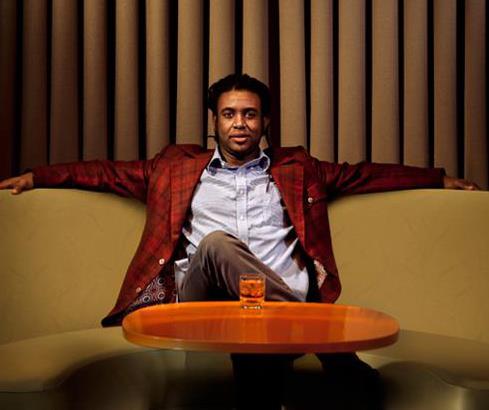 In the last month though, The Nibblers had to go through some lineup changes. They replaced their lead singer Hans Eberbach with Brian Rogers, a decision that was difficult, but crucial for the future of this band. Now, there is no turning back for what may be the break The Nibblers need in a tough market.
According to the bands website, "The Nibblers are a 7-piece rocking soul-funk explosion, inciting a dance floor melee throughout Northern California with a riotous update on vintage Soul and R&B. With a combination of funky New Orleans inspired horns, soulful vocals, and hard hitting beats, the band is rapidly gaining a reputation as the go to fix for hardcore groove junkies. In 2010, the band won a Sacramento Area Music Award (SAMMIE) for best Funk/R&B band. Outside Sacramento, the band has played for former vice president Al Gore, Current TV, numerous private events, and intergalactic festivities. The Nibblers recently have shared the bill with Trombone Shorty and Big Sam's Funky Nation."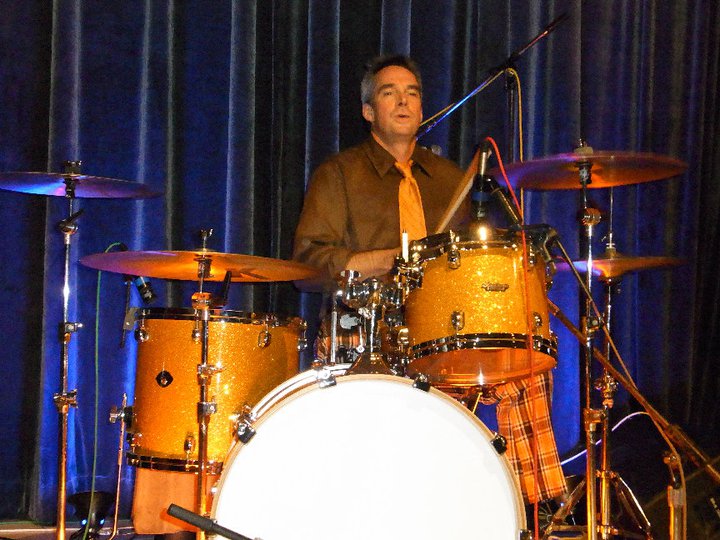 Playing drums for The Nibblers is Andrew Enberg who hits hard, is always in the pocket and works tirelessly to drive the band through each song.
On guitar is Jon Wood who started The Nibblers with fellow bass guitarist Lynn Michael Palmer. The two were band mates in Mumbo Gumbo and work well together onstage and off.
Playing keyboards is Jeremy Springer who has great stage presence and compliments this band well.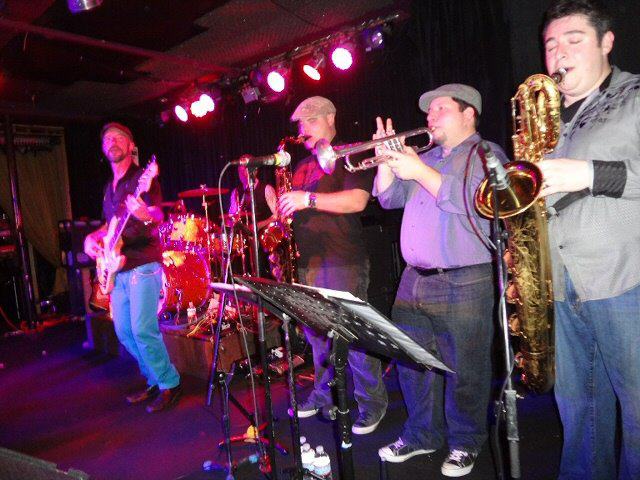 The horn section of The Nibblers is a powerful unit and some of the best players in the area. The band is very lucky to have Tony Marvelli on trumpet, Joe Cohen Tenor Sax and Raul Sandoval Baritone Sax. It's a treat to watch this trio lend their sound and inspiration through every song.
Sometimes the band has the fortune of having Random Abiladeze as MC onstage. But, the new voice and front man of The Nibblers is Brian Rodgers who doesn't need any introduction for jam-fans in the bay area. Rogers was a part of the band Izabella for the last decade, but is now lucky to be a part of The Nibblers. Rogers can command an audience well and take this band to new heights as they travel the states in search of new crowds and bigger venues.
The Nibblers have a long road ahead of them, but, the guys are able to take it to the next level quickly. With a little marketing, a bunch of new material and sheer stamina to make it to the next town, the jam community will be seeing a lot of The Nibblers in the coming months.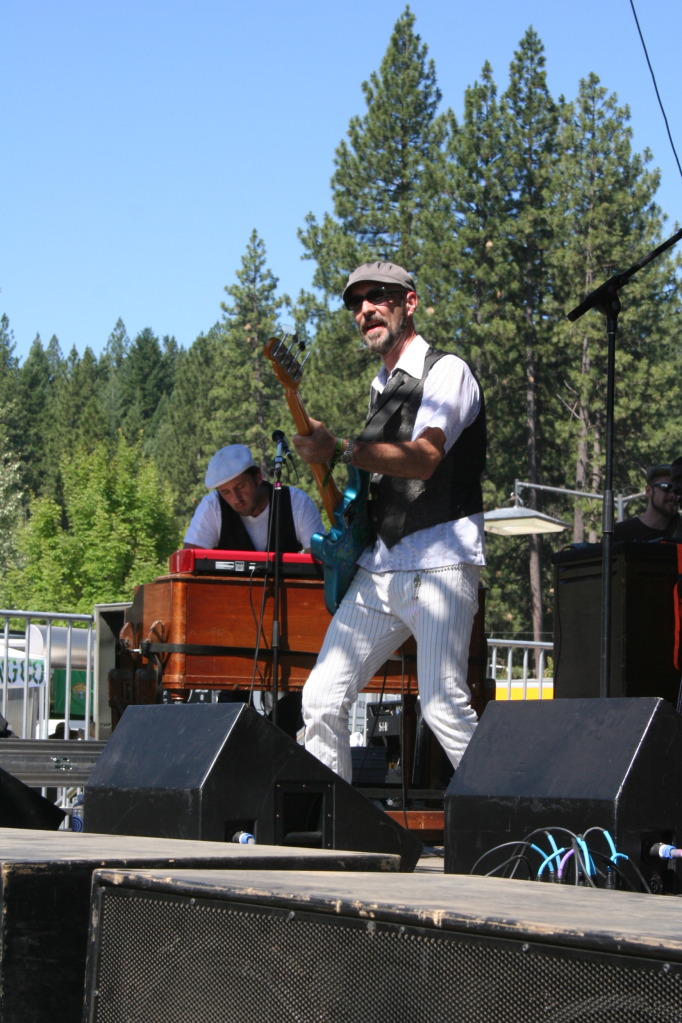 I sat down with Mike & Jon right after their late morning performance at the Big Meadow Stage. It was Saturday and the guys hadn't slept much due to a late night and some serious, high-energy music. But, we caught a bench in the shade near the children's area and I spent a few minutes getting to know these hard working and humble musicians.

Interview with The Nibblers, Saturday July 7th High Sierra Music Festival 2012
JBF: First off, congratulations on what's turning out to be a great weekend for you both here at the festival. Walking out of your set I heard several people say, "Outstanding" and "Awesome". Guys, it has to feel great right now with two amazing sets here at the festival.
Mike: Yes, it did feel really great being up there. We've been working hard to get here especially the last few weeks because we had a major change in the lineup. I think it all came together though quite nicely.
Jon: I've been coming here to High Sierra for 10 years now after someone suggested I attend the festival. My first time, I grabbed a couple Cliff Bars, a jug of water, cruised up by myself, met some great people and ended up sleeping over by the horse stables. Someone put a towel over me in the middle of the night. We have seen so much music over the years and I feel so grateful to have contributed with our small piece of the pie; it is just a dream come true for me.
JBF: It's probably been tough over the last month having to take on a new singer. But, you must be so thankful for Brian Rogers and the progress he has made so far.
Jon: Brian is a rock star, the guy learned our entire catalogue of music in less than thirty days. And he is just a stud for biting off that much music with how many gigs we had booked. We made a shift in singers and we were gigging within 7 days. So, he's done great and we only expect he'll continue to grow and blossom and come into his own as being a front man. He hasn't had that role before and now Brian is being thrust out front and challenged to lead this band.
JBF: Because I don't know your history with The Nibblers, take me back to the inception of this band and how the lineup came together.
Mike: Jon and I decided a few years ago after being in Mumbo Gumbo that we wanted to fill some holes in our schedule with a side project. We were itching to do something fun and inspired by our time here at High Sierra around so much funk, New Orleans blues and horns. We love that kind of music and wanted an outlet for it. The rhythm section is all original and the horn section went through some changes and then of course the recent shift in singers. That was traumatic, it was a tough period and we got a lot of "flack" for it. But, I think Brian is a different type of performer, he brings some different things to the mix. Hans is an amazing singer and a great energy. But, Brian is giving us a more cohesive feeling to the band and it's been nice to feel that.
JBF: The band hails from Sacramento, how is the scene there? Do you guys play locally or have to travel?
Jon: We play quite a bit there and Sacramento has been really good to us. The Torch Club is an epicenter for some great players and bands that have been coming through there. They are starting to bring in more jam bands, but traditionally it's been known as a Blues club and landmark of the city. Outside of Sacramento, most of our fans come from the renegade sets played at High Sierra. We hooked up with the owner of The Boom Boom Room who gave us regular shows and also got us into The Independent.
Mike: We have done north coast stuff and Tahoe shows, but those renegade sets have brought us so much exposure, we got it back ten-fold. HSMF has been such a blessing.
JBF: What about this winter and into next year, what will the band be doing? Are you setting your sights that far?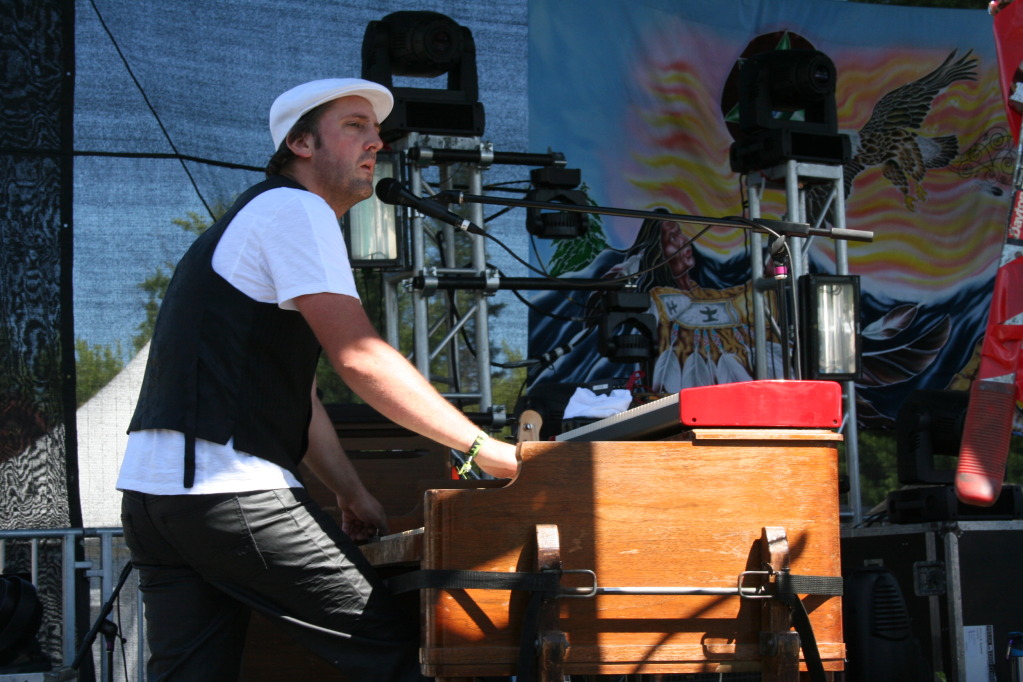 We will be recording another disc hopefully this fall as well as additional festivals. We're ready to bring in some new music as well. Maybe we'll take a hiatus, learn some new songs and really try to amass a new set of material. Now, we want to see what we are capable of. With a new level of communication, anything is possible. We've been playing a lot of these tunes for a long time, it's going to be fun to have some new music available. We'll do Guitarfish Music Festival in the fall as well as the Hangtown Halloween Ball in late October.
JBF: Well, it's been nice getting to know The Nibblers, thanks for your time today. Good luck in the coming year!
For more of The Nibblers, check out, http://www.thenibblersband.com/