The Band "Blue Turtle Seduction" Reunites This Summer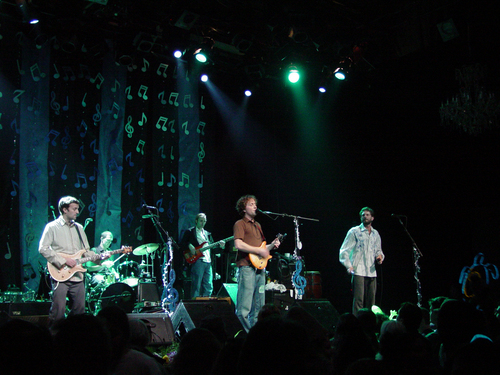 If you haven't heard yet, the band Blue Turtle Seduction is getting back together this summer for a series of shows at the beginning of August.
This past weekend, the guys performed at Glenn Stewarts wedding party and from that moment they knew they had something special again.
For almost 10 years, Blue Turtle Seduction played over 200 shows a year with their devoted fans and bio-diesel tour-bus in toe. BTS had the honor of performing at High Sierra Music Festival many times, they opened up for big name acts across the country and were given an opportunity only a handful receive – living their life on the road and playing to large audiences at every step of the way.
But, life on the road has its challenges and in the Spring of 2010 the band decided to call it quits. Every member was looking for some semblance of life and a break from the grueling trials of endlessly touring. Living full-time "on the bus" can take its toll. The constant pounding of the pavement can tear a band apart. For Blue Turtle Seduction, breaking up was the only option.
Since the hiatus, all of the members of the group have been settling into their lives, new bands have emerged and some have even returned to school for degrees in other fields. But, the yearning to play music will always been there and being a part of the BTS community will continually be ingrained in their hearts.
Will the fans be there though to support their favorite barn-stomping, jam-grass act of the prior decade? According to Jay Seals, who splits his time between Long Beach and northern California, thinks their old fan base will not only come out for those three shows, but are already talking about the reunion online. "Where we decided to book the shows reflects the core area of support which is in the Sierra's – namely Reno, Nevada City and Tahoe. From that standpoint, yes, the feedback has already been positive. It's going to be great."
With members living on both coasts, their chops a little light, it's going to be difficult igniting the Blue Turtle spark. But, this band has never let their community down and these summer shows are going to bring to life their old songs, the uplifting jams and positive harmonies that come from talented guys and good souls.
This week I spoke with Glenn Stewart on the phone about the band, their upcoming shows and memories of their high-energy, "dance till you drop" performances. Adam Navone, Stephen Seals, Jay Seals Glenn Stewart, and Christian Zupancic will reunite this summer at The Great Basin Brewery in Sparks Nevada on August 2nd, then Saturday the 3rd at Cooper's in Nevada City CA, and culminating Sunday near where it all began at The Divided Sky in South Lake Tahoe.
So get your SHELLS on, load up the camping supplies and hit the road with BTS in August!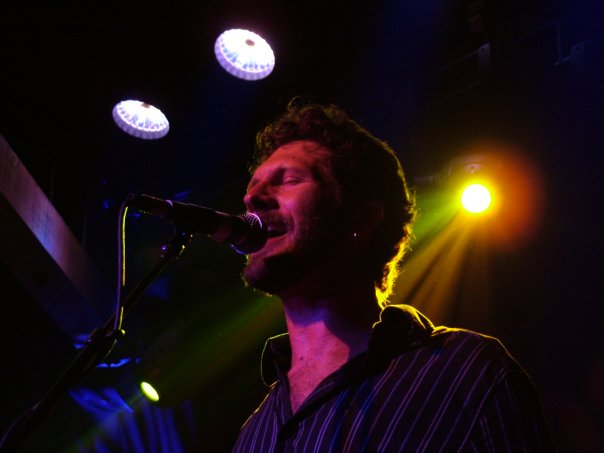 Interview with Glenn Stewart, June 10th 2013
JBF: First off, Congratulations on your recent wedding, this has to be a pivotal moment in your life right now?
Stewart: Yes it is, huge, and what a better way to start it off than getting the band back together.
JBF: That's what I hear! What's life been like the last couple of years since Blue Turtle decided to call it quits?
Stewart: We've all been focusing on our own lives since then, Jay started the band Dads LP's while playing music full-time and making things happen. Christian has been working hard at law school, he recently graduated and now waiting to take his bar exam. Adam our drummer finished nursing school and is currently getting his doctorate living in Philadelphia. Steve is living in the south and has a great engineering job. I have been living in the Comptche region of Mendocino, in northern California just south of Fort Bragg. I acquired a ranch up there and have been getting into music and film promotion.
JBF: Glenn, take me back to when the band decided to call it quits. How did that all go down and unfold?
Stewart: We had toured straight and very hard for eight steady years and we as a band lived for the road, the energy of the crowd and living that lifestyle with the Blue Turtle community. For years we thrived on it and at a certain point we needed perspective, playing for so many years we just wanted a break or a change. And we did it. Of course, there were always some hard feelings because after you spend so many years on the road with people, mourning the tour-life is just natural and something we had to do. Don't get me wrong, there wasn't any loved-lost, just people needing more for their personal growth.
JBF: At the time, it seemed like things were going well – the band had attracted large audiences, you guys criss-crossed the country and were even playing big-name festivals. From a success standpoint, did the band feel like it had achieved greatness while surpassing your own expectations? And were you content with reaching what you set out to do at the start?
Stewart: That's the thing, and I can speak for all the members of the band on this point, we far exceeded our own expectations with what we wanted to do with Blue Turtle. When we got together, we just wanted a cohesive band to play original music with, while bringing our own ideas to the table. Then that developed into wanting to put on a show for some people which turned out to be amazing. From there, the model became developing a local following and being able to put on big shows in Tahoe. With that success came the thought of regionally touring and that became our goal. In the end we were a national touring act playing all year long. We far exceeded our own expectations on a personal level. Do I think we would have liked to have taken it farther, or still playing to this day? I believe every member does and want to take it farther. You can stop playing the music, but the Blue Turtle experience is imprinted in our life which no one can walk away from.
JBF: Talk about the internet at that point of your touring career. Through 2007, 2008 and 2009 how different was it than the current state of the world wide web specifically viral videos and online clips that catapult bands into stardom? Do you feel like you were right on the cusp of it and utilizing multi-media or really were you before the revolution started?
Stewart: I feel in the web department, we were stunted. As a band, one of the biggest faults was the attention to continuously tour and play shows without focusing on more important, longer-lasting efforts. To this day we don't even have the rights to Blue Turtle Seduction on Utube. We don't even know who owns that right. We as a band failed in creating a brand and web buzz. But, the blogging sites that later came along definitely helped us, no doubt about it. We neglected things like copyrights and ownership of online media that today is the number one rule of management. Was Blue Turtle behind that shift, definitely not. But, the face of music for how it is promoted now has completely changed. I hope as we move forward we spend a lot more attention on that stuff while producing music for large audiences.
JBF: This past weekend, the band performed at your wedding party a handful of songs. The energy onstage must have felt amazing, reuniting with the guys and jumping right back into it?
Stewart: Yeah, it was amazing. We had played close to a thousand shows together, but hadn't stepped onstage together until the moment right before the set. Three years! It's funny, things take over in those situations, muscle memory takes over. Our attention to each other's cues was so high. Everyone was excited. All the band members were focused and ready to jump in. We all came with positive attitudes and the energy was thick. When we played the first song La Nieve, it was intense. You could feel everyone remember what it was like to play so many years before.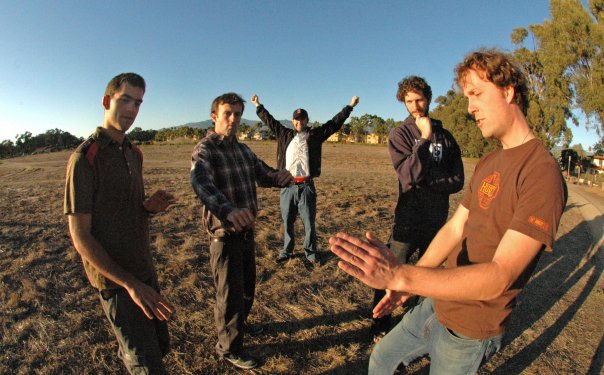 JBF: So, it sounds like this is the start of something more long-term?
Stewart: We will be doing a batch of shows in August, which will be "getting to know ourselves again" performances. We are going back to some of our old stomping grounds in Lake Tahoe, Reno and Nevada City. We'll do a bunch of full-weekend shows to get our chops back as well as reconnecting with our old fan base. Our model looks like this: instead of being a full-time tour band, which we were, we are going to focus on weekend shows for now. We'll also think about doing one or two annual festivals in the area while pulling a lot of the bands from the circuit we used to play with – as well as some new bands that have sprung up whom we want to work with. Similar to Las Tortugas and how that was scripted using mostly original talent.
JBF: Speaking of Tortugas, what are some high moments for you personally that stand out over the years. Anything come to mind that really are at the top of your list as being truly memorable shows?
Stewart: Vaudville Tent at High Sierra when we had Brett Dennen onstage, George Porter Jr. and several other stars with us that night. Any performance from that stage or Big Meadow were always a favorite of ours. We also did a show with Tea Leaf Green at the Athens Theater in Georgia which was great. The Tioga Mobil Mart was fantastic and drew people from all over the area. All those small locations too, it's hard, looking back on the experience there's so many positive moments in time that will be etched in our minds forever.
JBF: Congratulations Glenn, I am so happy for your rebirth as is the jam-community that saw you play through the last decade. There are already comments being posted online about your upcoming plans. Good luck in the coming year!
For more of Blue Turtle Seduction, keep your eyes peeled to the message boards and the band portals on the world-wide-web.